Local Partners

The Granite at Porpoise Bay is proud to support many local organizations in and around Daytona Beach, FL.

Our apartment homes are proudly zoned for the South Daytona school district, and we thank the teachers and staff who dedicate their careers to serve in our public schools.


As a thank you for their service, we're thrilled to offer all of our community's service personnel our
"Hometown Heroes"
discount. This discount is an upfront discount on your Move In fees.
Hometown Heroes Program
includes:
teachers, police, firefighters, doctors, nurses, and military personnel
. Call us at
(386) 756-2804
to inquire about this discount.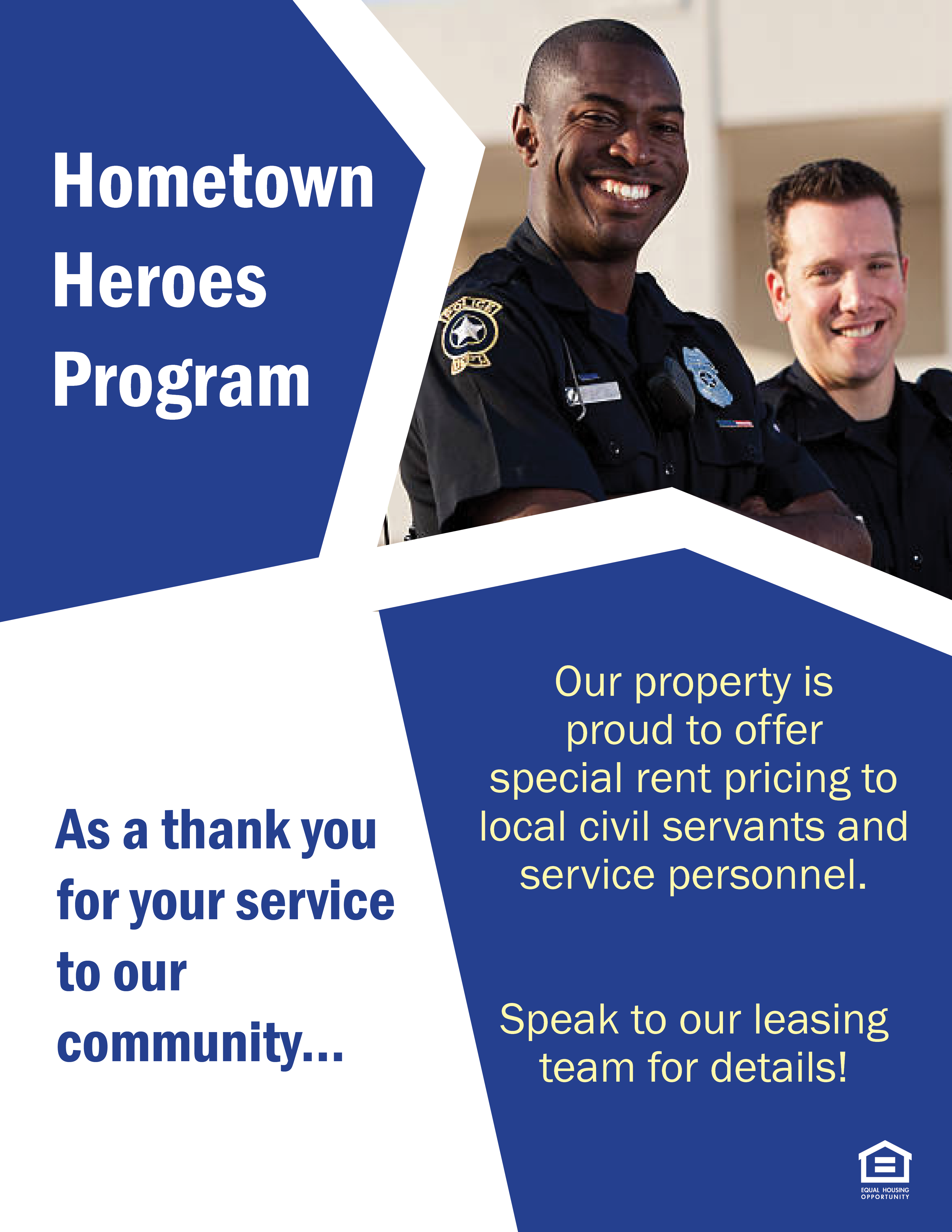 We also offer Preferred Employer discounts at The Granite at Porpoise Bay to residents who work for Halifax Hospital, Florida Hospital, Advent Health, Daytona International Speedway, One Daytona Employees and nearby colleges listed below.
No matter where you work, we know how important your morning and afternoon commute is, so we're glad our apartment community is situated near I-4 and I-95.

For residents pursuing higher education, we work closely with Embry Riddle, Phoenix East, Palmer College, and Daytona State College to offer 50% off your application and administration fee, so contact us at [email protected] if you're interested in a beautiful new home while you pursue that degree!

We love our community here in Daytona Beach and are proud to partner with these local organizations. For more information about available apartments to rent at The Granite at Porpoise Bay, call (386) 756-2804 or email [email protected].
Testimonials
Great community , friendly staff and neighbors. Well maintained apartments and grounds. Lived there for 3 years until job transferred me to West Coast .

- Anthony K.
This community is quiet, well maintained and maintenance is always taking care of things...Very close to school, grocery shopping and even the mail; which is always perfect for young people.

- Anonymous